ADVANCED DIPLOMA IN COACHING
Develop your coaching skills and confidence, and learn all you need to know about evidence-based coaching.
DURATION: 150 hours
LOCATION: Online
WHO IT IS FOR: new and experienced coaches who want an all-inclusive coach training
AIMING AT: ICF ACC and PCC accreditations via the Level 2 path
Build a solid foundation in coaching. Learn about and apply coaching skills to coach clients effectively and support their personal and professional growth.
STEP 2 / REGISTER FOR THE
Learn about advanced psychological theories that will develop your coaching skills, deepen your practice, and create transformational shifts in your clients. 
You will experience a blend of theory and practice that will enable you to grow your coaching competencies and your confidence in a safe and supportive learning environment. By the end of the programme you will have a comprehensive knowledge of coaching skills, coaching ethics, coaching psychology, and how to apply those in your sessions.
The diploma has been approved by the International Coaching Federation and granted the Level 2 programme accreditation. It will enable you to apply for an ICF ACC and PCC accreditation through the Level 2 path.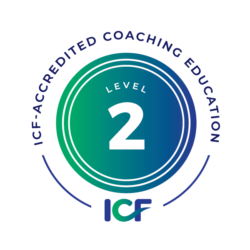 A DIPLOMA IN COACHING PSYCHOLOGY
After developing a solid coaching practice in module 1, you will dive into advanced coaching psychology theories in module 2. The curriculum includes the most important approaches of psychology and how they apply to coaching. You will gain a strong theoretical knowledge and also master how to use it with your coaching clients.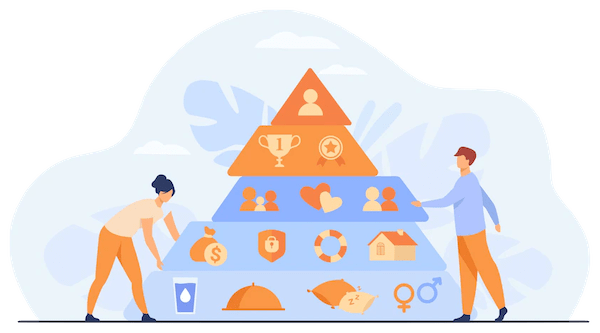 Module 1 - Professional Coaching Skills
Module 2 - Advanced Professional Coaching Skills
Module 1 - Professional Coaching Skills
Foundation of coaching:
Definition of coaching
Difference with mentoring, therapy and consulting
Coaching philosophy and values
ICF and EMCC accreditations and credentialing paths
Structure of a coaching session and a coaching engagement
Core coaching skills:
Active listening
Powerful questioning
Effective communication
Facilitating client growth
Ethical practice
Coaching presence and mindfulness
Trust & safety
Evidence-based theories and models:
Positive psychology
Personality psychology
Change models
Emotional intelligence
Cognitive biases
ABC model
Metaphors
Module 2 - Advanced Professional Coaching Skills

It was an absolute pleasure to do the professional coaching skills programme with Institute of Coaching Studies. It took me some time when selecting the course and I could not have made a better choice to start my path as a coach with a professional like Marion.

Taking the ICF accredited course at The Institute of Coaching Studies was a significant event in my career. By expanding my skill base outside pure therapy into coaching taught me techniques I now employ throughout my practice. Simultaneously fascinating, challenging and rewarding, I learnt all I needed and more for my application to the ICF for accreditation. Marion teaches, mentors and coaches her students in an engaging way that makes me want to pursue my coaching development with her Institute with the next level programme. I also have to say that the other people on the course were really great and I learnt a lot from them too.

I opted for both the Professional Skills Certification and Advanced Diploma and I couldn't be happier with my experience.The small classes made it easy to connect with others in the group plus this allowed enough time to discuss the various theories, tools and foundations for a solid understanding.As for content, the included handbooks were clear, concise and organised. Other big pluses included having access to resources online and a dedicated network for other students to continue making connections, ask questions and share content beyond the course.Marion, who facilitated the classes, is incredibly knowledgeable and created a warm but engaging atmosphere where everyone is encouraged to get involved. Her insightful feedback has been invaluable for my growth as a coach.The course overall has not only blown my mind with the possibilities of coaching but it's also been a wonderful personal journey of discovery about myself too.I would highly recommend, not only if you want to become an accredited coach, but if you want to learn more about yourself, how to connect with others and practice effective communication, as examples.I not only have the confidence to begin my career as a coach but have access to an array of tools and wonderful connections to help in my growth as a person.

I was looking for a professional coaching training and I made the right decision by choosing this one among all the other online. Marion is very knowledgeable and kind. Her teaching goes step by step to make you feel more and more confident in coaching. The coaching training (via Zoom) is a combination of learning the coaching principles and practice with others. We were in a small group which which was perfect to learn quickly, ask questions and get constructive feedback. I highly recommend! Thank you again Marion for your support and guidance throughout the course and after.

I came into the program with no previous experience and not sure what to expect. What I discovered was a very hands on and practical learning environment that gave me a great opportunity to learn all of the theory and models and put them into use in the same day. This is a great place to start or continue your coach education and training.

Brilliant Life Coaching ICF accredited course. Marion was an amazing tutor, who always had an answer to all our questions. The course was full of extremely useful information but also fun and interactive so that everyone had an opportunity to practice their coaching skills. It's the best I could do for myself to invest in this course to start my life coaching journey with some solid foundations to build on. 5 stars for me!!!

I would highly recommend this training. I thoroughly enjoyed all aspects of the course. Marion is an excellent and knowledgeable teacher and the classes were relaxed and yet informative. The learning I gained was second to none and I was grateful of the opportunity to apply theory into coaching practice throughout the course. I searched many trainings before deciding on this one and I definitely made the right choice!I am confident to expand my work after completing this training- Thank you 🙂

I want to say thank you for helping me become a great coach. The knowledge and experience I gained during the coaching program were priceless. It was very informative, practical, and insightful. I feel very confident and empowered to continue my coaching journey. Highly recommended!

I have thoroughly enjoyed my coaching experience with The Reflective Mind /Institute of Coaching Studies. Marion Tilly is a wonderfully patient and knowledgeable coach, her model for teaching is thorough and easy to navigate. As well as useful guidance on the ICF there are plenty of tools to study that make wonderful resources. The live sessions work particularly well as they are straight forward with structured content and offer a full explanation of how to use the tools and how ICF coaching works. I especially enjoyed working in small interactive groups learning by sharing information, asking questions and testing knowledge gained through observed coaching. I would totally recommend this course to anyone looking to up level their qualifications in this area. I'm sad to finish working together but very much looking forward to signing up for Marion's supervision services soon!

I completed my coach training with the institute recently and I'm SO incredibly pleased that I chose this program - the training is second to none. Marion, was an amazing teacher and coach who made the program an absolute pleasure to complete. I've actually just applied for my ICF ACC certification far sooner that I thought I'd be able to thanks to the structure and support I received from the Institute of Coaching Studies. I highly recommend to anyone who is committed to becoming the best coach they can be.