The International Coaching Federation (ICF) is a professional organisation which offers a multitude of services to professional coaches. Two of these services are the accreditations and the membership. Participants of our coach training programmes often ask about the difference between the two.
KEY INFORMATION TO START WITH
The ICF accreditation and the ICF membership are not compulsory to practice as a coach.
Being an ICF membership is not mandatory to apply and receive an ICF accreditation.
One can become a member of the ICF without applying to an ICF accreditation.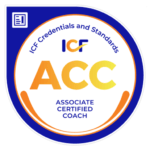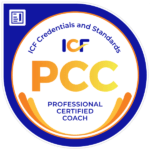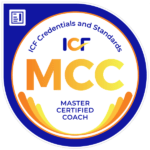 The ICF offers 3 levels of accreditation for coaches, which we have covered in this article. As the biggest professional coaching organisation in the world, the ICF accreditations (ACC, PCC and MCC) are seen by many in the industry and beyond as the gold standard of coaching. They are not the only coach accreditations (EMCC is another great accrediting body for coaches) but they certainly are the most popular.
It should be renewed every 3 years.
Benefits of the ICF accreditation:
Display an ICF badge which validates a rigorous coach training and a satisfactory level of coaching,
Show your profile on the ICF Coach Finder (the ICF coach registry),
Apply for coaching companies who tend to hire accredited coaches,
Join a local ICF chapter to meet coaches in your city/country.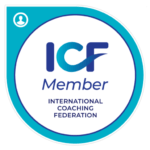 The ICF membership is a different process with different requirements and benefits. To join the ICF, a coach needs to meet at least one of the following requirements:
Be ICF-accredited (ACC, PCC or MCC),
Have completed a coach specific training of at least 60 hours,
Currently be enrolled in an ICF-accredited training of at least 60 hours.
More on eligibility on the ICF website.
The ICF membership is renewed every year and has a different fee structure from the accreditation.
Benefits of the ICF membership:
Display an ICF member,
Access to the Member toolkit,
Show your profile on the ICF Coach,
Discount on accreditation fees,
Eligibility to ICF partners' discounts,
Ability to join communities of practice,
Access to free or discounted CPD resources (webinars, etc.),
Access to the Reciprocal Peer Coaching Program,
Access to the Research Portal.
If you want to connect with other coaches and focus on your professional development, the ICF membership can enable you to do that quite easily at a reduced cost.
The ICF accreditation is an important credential that many coaches seek for additional credibility and work opportunities.
You can reflect on what would support your practice and what you would need at this very moment. It can always change in the future so you will still be able to opt for one or the other (or both) at any point in time.
If you want to hear from us about all things coaching and not miss any new articles, sign up below 👇
Photo by Mick Haupt on Unsplash